The Ritz-Carlton
TRAVEL POSTER
Series
"It has been an honor to paint this series of pieces to celebrate the partnership between The Ritz-Carlton and the Mercedes-AMG PETRONAS Formula One Team. It is fantastic to see that the proceeds from the Travel Poster series will be donated to the Sutton Trust, a partner of the Team's Accelerate 25 programme which aims to improve opportunities for disadvantaged young people."

Louis-Nicolas Darbon

The Ritz-Carlton Artist Partner

TRAVEL POSTERS
A series of travel posters inspired by 7 iconic cities from the 2022 Formula 1 season. Each poster is available as an original canvas (90x120cm) signed by Toto Wolff, Sir Lewis Hamilton and George Russell and as a limited edition print (76x101cm). Supplies are limited.
Signed Driver Portraits
Two hand painted and signed portraits of Mercedes-AMG Petronas Formula One drivers Sir Lewis Hamilton and George Russell. Each canvas measures 120x150cm. Click on the images below to request to purchase.
About The Ritz-Carlton Community Footprints Fund, Accelerate 25, and The Sutton Trust
The Ritz-Carlton brand has a long legacy of giving back through their Community Footprints program, which was established in 2003. The brand commissioned Artist Partner Louis-Nicolas Darbon to create The Ritz-Carlton Travel Poster Series. Proceeds from the sale of these pieces will support The Ritz-Carlton Community Footprints Fund and The Sutton Trust*.
Launched in December 2020, Accelerate 25 is Mercedes-AMG PETRONAS F1 Team's five year programme of action to make the team even more diverse and inclusive. An inclusive culture drives innovation and creativity, leading ultimately to improved performance both on and off the track. Through Accelerate 25, the Team is proud to partner with the Sutton Trust, a charitable organization that champions social mobility through programmes, research and policy influence.
The Sutton Trust aims to improve educational and career opportunities for young people from disadvantaged backgrounds and increase social mobility, by delivering programmes, policy advocacy and undertaking and commissioning research. The Sutton Trust is a registered charity in England and Wales (Charity No. 1146244). To learn more about The Sutton Trust, visit https://www.suttontrust.com.
* Proceeds means the purchase price of the artwork less transaction costs, including shipping, insurance, and administrative fees. No portion of the purchase is tax deductible.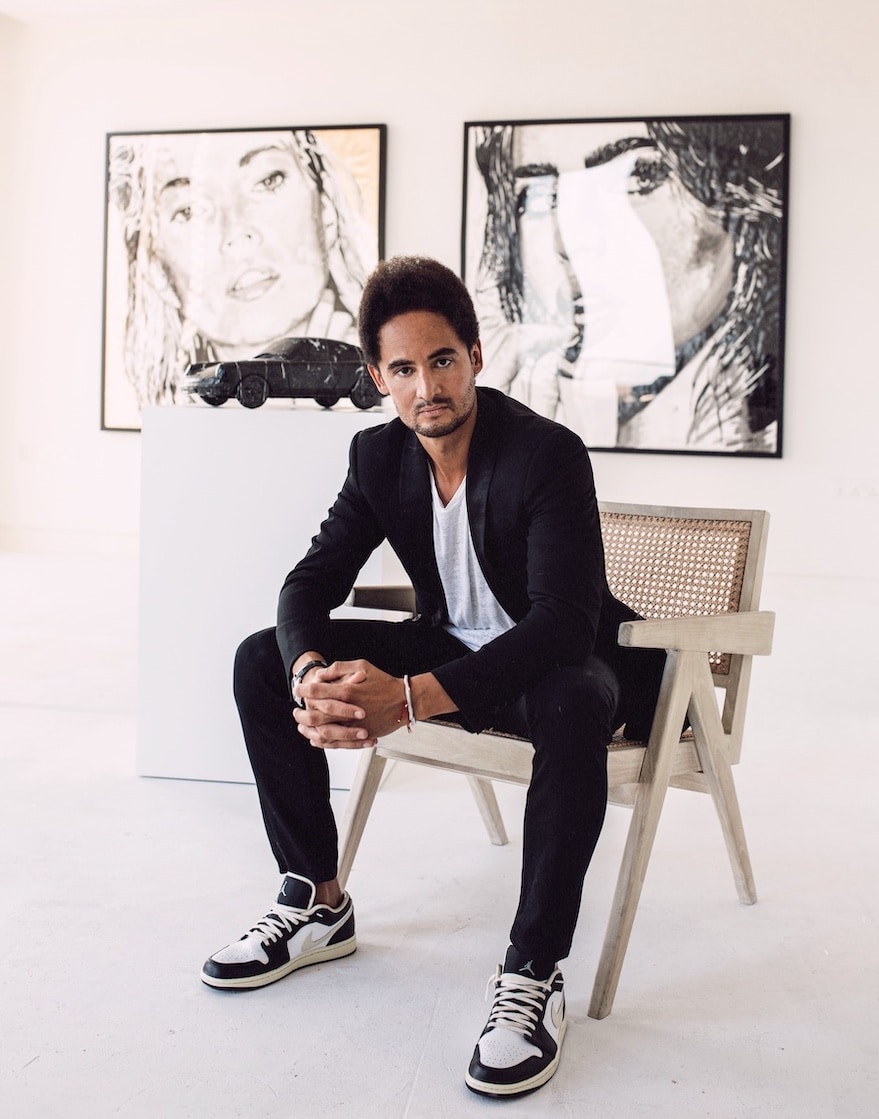 About The Artist
Louis-Nicolas Darbon is a French London-based contemporary artist influenced by pop art, neo-expressionism and street art. He is well known for his various iconic pop figure portraits and fashion inspired artworks. In 2021 he became The Ritz-Carlton Artist Partner.